eco #JOINTHESOLUTION Summit
Ongoing climate change, resource scarcity and demographic developments pose major challenges for our world. One thing is certain:
The internet economy is part of the solution.
Whether CO2 reduction through smart city concepts, efficiency increases in industrial production, optimisation in mobility and logistics or through approaches of so-called smart farming - everywhere digital infrastructures, digital technologies and applications help concretely to reduce CO2.
Digitalisation and sustainability are therefore two sides of the same coin.
As part of the campaign "#JOINTHESOLUTION: We are part of the solution - the internet economy", eco - Verband der Internetwirtschaft wants to present these solutions together with its member companies, tell their story and highlight the positive impact of digitalisation.
But we also want to discuss the right framework conditions for strengthening Europe as a digital location with political decision-makers and put the numerous legislative initiatives and approaches in a context that enables a sustainable digital transformation.
The #JOINTHESOLUTION Summit brings together stakeholders from the internet industry, academia, politics and civil society to discuss the potential solutions that digitisation offers for the pressing issues of our time and the political and societal conditions that must be met in order to leverage this potential.
https://digitale-infrastrukturen.net/en/about-the-alliance/ 
AGENDA
17h30

Welcome and Introduction
17h35

Discussion - Digitalisation & sustainability - approaches for a life cycle assessment of digitalisation

eco Chairman of the Board, Oliver J. Süme
Lars Riegel, Arthur D. Little
18h00

Impulse: Digitalisation as an enabler for a sustainable future
18h15

Panel: Digital infrastructures and technologies as enablers for a sustainable economy

Mr Ilias Iakovidis, Adviser on Digital Aspects of Green Transformation, DG Connect
Representative of the EU Parliament
Volker Ludwig, CEO, InterXion (member of the eco Alliance Digital Infrastructures)
Oliver Süme, eco e.V.
19h15

Summary, closing and end, followed by networking get-together
LOCATION
L42, Rue de la Loi 35/8, 1000 Brussels
EVENT TEAM
We're here for your questions, suggestions and requests!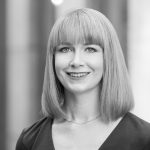 Head of Association Communication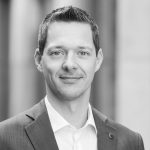 European Policy, Brussels Representative