RSA Conference 2018 takes place April 16 to 20 in San Francisco!
Cyber-attacks aiming at fraud, espionage and sabotage are among the most serious threats our economies are facing today. Before the background of the coming into effect of the EU Data Protection Regulation this dialog presents European strategies and newest innovations for the security for the IoT. In particular, the effect of attacks on cross-linked devices and the defense of new attack technologies are discussed. We invite you to recognize cooperation possibilities with excellent providers of German IT security solutions.
eco – Association of the Internet Industry will be attending the RSA Conference in San Francisco this year as an exhibitor at the German Pavilion.
Meet us at the event (booth number: 3927/23; North Exhibit Hall)!
For more information (agenda, event venues, etc.) about the RSA Conference 2018, please follow this link.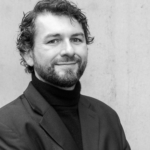 eco - Association of the Internet Industry Head of Cyber Security Services