Kick-off 2019 in Amsterdam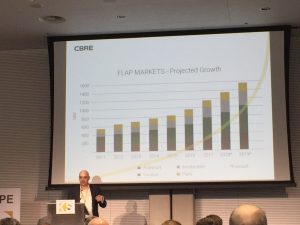 A meeting of European data center associations took place in Amsterdam on 16 January 2019, including associations from Germany, the Netherlands, Denmark, Sweden, Norway, Finland, Poland, England, Ireland and Scotland, as well as associations that operate more broadly within Europe, outside of national borders. The meeting was initiated bei Stijn Grove from the Dutch Data Center Association. Roland Broch represented the eco Association at the meeting.
The core goal of this first meeting was to explore how the associations can work together to present a united voice at the EU level. There was general consensus that cooperation would be in the interests of the members of all of the data center associations involved, with an initial proposal to meet twice per year to exchange information on the various national challenges, and to collaborate on a white paper on the European data center situation, to be presented to the EU later in 2019.
Roland Broch took the opportunity to present eco's EU Agenda for a Modern Digital Policy, including eco's 19 core demands for the European election in 2019.